*This is a guest post written by our friends at Gingr!
As we approach the new year, it's an excellent time to consider what's working for your pet-care business and where you can improve. While you're likely reviewing new approaches and tools for caring for your customers' pets, reviewing your digital toolkit is just as important to the success of your business.
In this guide, we'll look at the software and digital tools that can help your pet-care business run more effectively while providing pet owners with a positive customer experience:
Comprehensive Customer Portal

Email Marketing Manager

Social Media Advertiser

Automated Invoice and Payment Processor
As you choose your tools, make sure your solutions are built to integrate and sync with one another. For example, Broadly's customer service tools integrate directly with Gingr's pet-care software. Let's take a closer look!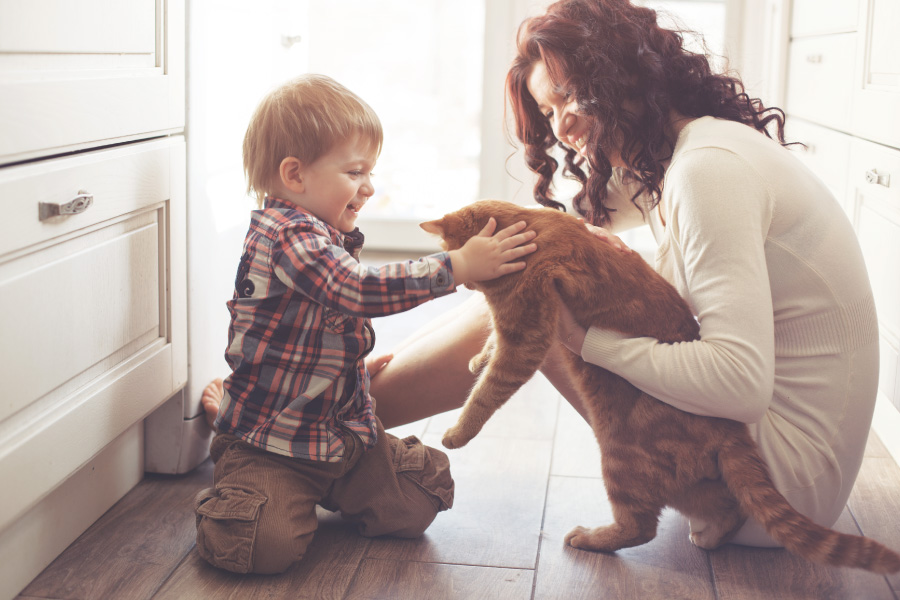 Comprehensive Customer Portal
A customer portal is an online customer service tool that acts as a centralized location for your customers to interact with your business. In addition to being user-friendly, a robust customer portal should allow your customers to: 
View and update their pet's health information

Make appointments and reservations online

Update their contact information

Complete payments and review invoice history 

Communicate with staff through a built-in messaging system
While customers will appreciate the ability to keep tabs on their pets, make and change recurring appointments, and make payments from a single place, your staff will also benefit from a customer portal built into your pet-care software. A comprehensive customer portal allows staff to keep track of and respond to preferences, pet needs, and customer schedules. As a result, pet owners will trust you with their beloved pets, and your staff will feel confident in their roles.
Email Marketing Manager
An email marketing manager is a digital tool that allows you to easily create and send email campaigns. Email marketing is crucial for keeping in touch with current and potential customers, and it's a great way to promote your business. When choosing an email marketing manager, look for the following features:
Segmentation

features that let you send targeted messages to specific groups of customers and prospects. For example, with segmentation, you could send a special offer to new customers or a discount to previous customers who haven't been to your business in a while. 

Automation

features that allow you to automatically send and personalize every email. As a result, you save time and ensure that critical updates always reach the right customers.

Budgeting

features that let you set a budget for your email marketing campaigns and ensure you don't spend more than you can afford.

Reporting

features that let you see how many people opened your email, clicked on the links, unsubscribed from lists, and made purchases. With this information, you can track your results and make changes to improve your email marketing campaigns over time. 
With a robust email marketing manager, you can speak directly to your customers without the effort of manually drafting and sending an email to each pet owner each time you want to send a promotion, business update, or service alert.
Much like an email marketing manager, a social media advertiser can help you automate your online marketing campaigns across a range of social channels. To help take these marketing efforts to new heights, your social media advertiser tool should also offer segmentation, automation, reporting, and budgeting features. 
You should be able to efficiently manage the following interactions across your online social channels:
Request reviews

on sites like

Google My Business

, Yelp, and TripAdvisor and stream them on your website to build credibility. 

Place ads

that target your ideal customers directly on the websites they use most frequently.
Respond to direct messages

on Instagram

 and Facebook as quickly as you receive them.

Make public posts

with valuable, engaging content on a consistent schedule.
Ideally, your social media advertising tool will serve as a hub for your array of digital advertisements. Look for a solution that can organize and implement all your social media engagement from a single dashboard.
Automated Invoice and Payment Processor
An automated invoicing and payment processor means you don't have to spend valuable time swiping credit cards, counting cash, sending timely invoices, and following up on missed payments. 
There are a few things to look for in your automated invoicing and payment processing tools:
Invoice templates.

Create and send professional-looking invoices quickly and easily with a summary of your services or products sold, a report card on their pet's behavior, or a discount code for future purchases.

Tipping and commission capabilities.

Give clients the option to show gratitude by automatically prompting them for tips at checkout.
Mobile payment integration.

In addition to accepting a variety of payment types, including cash, credit, debit, and check, your tools should also be able to process mobile payments from customers on the go.

Automated pricing.

With automated pricing rules and invoicing, you can avoid payment errors and make sure that you get paid the right amount for products, services, and add-ons every time.
By adding this digital tool to your business, you'll be able to streamline your invoicing and payment processing, decrease payroll costs, eliminate errors, increase employee satisfaction, and get actionable insights on your sales strategy.
Wrapping Up
Once you've invested in software that offers a comprehensive customer portal, an email marketing manager, a social media advertiser, and an automated invoice and payment processor, consider investing in additional tools and features to help you save time and provide a great experience for your customers. For example: 
An intuitive content management system (CMS) platform for your business's website

An integrated dashboard to organize and report on sales, services, products, and marketing initiatives

An event management tool to arrange classes, workshops, happy hours, and other customer engagement opportunities

An employee calendar with the ability to set schedules, block availability, and manage staff training
Whether you're a groomer or a dog kennel, as you look for the tools that will best boost your business, choose software made specifically for your industry. When providers are familiar with what your business does, they provide better products, updates, customer service, and support.